Who We Are
Our Vision
To be one of the leading luxury residential estates in South Africa, offering a variety of serene lifestyle choices in an environment that is safe and in harmony with nature.
Our Mission
To create a safe, secure and tranquil living environment.
Our Values
Passion, Excellence, Hospitality & Authenticity
Estate Facts
Fauna and Flora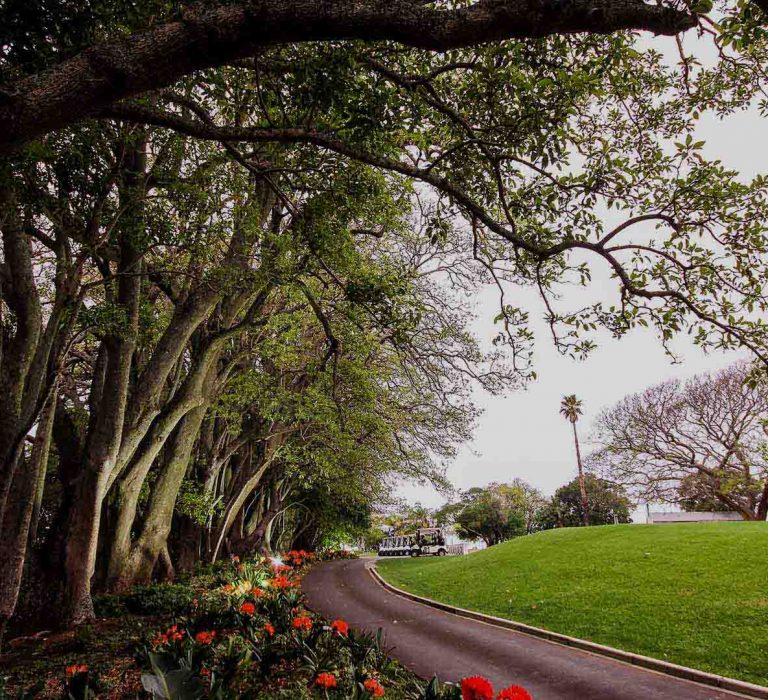 There is extraordinarily high species richness to be found in the pristine valleys of Olivewood Estate. Located on the western slopes of the Chinsta River Valley, Olivewood is a wonderful place to experience the eastern reaches of the Albany Thicket Biome. Valleys such as that of the Chintsa River provide a wonderful and unique habitat consisting of shrub–lands and low forests found only in the Eastern Cape. The location of Olivewood Estate on the margins of temperate and subtropical Africa means that the densely vegetated valleys contain a convergence of species from a mosaic of ecoregions which come together to deliver extraordinary species richness.
Only in the valley bushveld of the Eastern Cape will you find karoo succulents growing alongside both Afromontane, and tropical forest species. Species originating in the Nama –Karoo, the Highveld Grassland, the Drakensberg Montane Grassland, Woodland and Forest, the KwaZulu–Cape Coastal Forest Mosiac, the Maputaland –Pondoland Bushland and Thicket, the Knysna–Amatole Montane Forest and the Montane Fynbos and Renosterveld all come together in the Eastern Cape. Aside from its unusual diversity, the dense bush found at Olivewood is similar in structure to thicket found throughout tropical and subtropical Africa . Vegetation consists of many evergreen and succulent trees, shrubs, and woody creepers. Unlike typical tropical forests, the vegetation is dense and often spiny with squat trees and shrubs typically rising to only 2 to 2.5m, larger trees are common only in more sheltered areas deep in the valleys. Characteristic succulent species include the bitter aloe (Aloe ferox), Euphorbia ledienii, Euphorbia grandidens, and portulacaria afra (speckboom). Commonly found genera of trees include Sideroxyolon (notably, white milkwood), Euclea, Cassine, Sersia (formally known as Rhus), Cussonia, and Diospyros.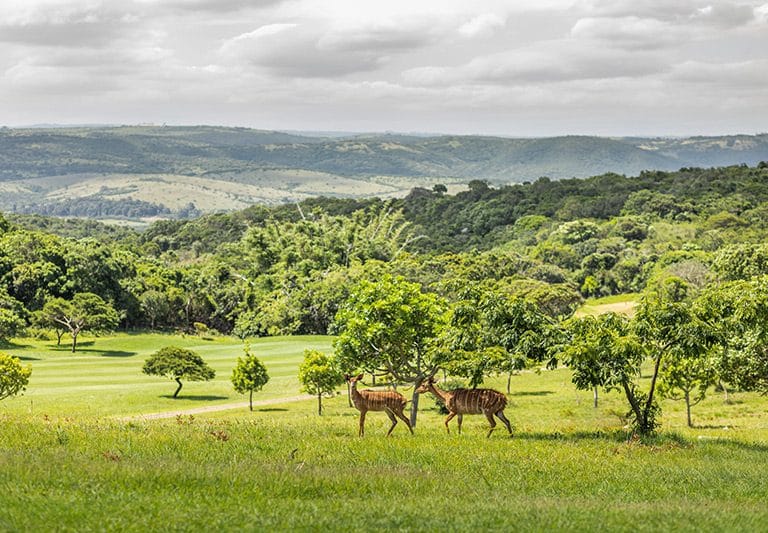 Wild animals typical of the area include Kudu, Vervet Monkey, Bushbuck, Duiker, and Warthog; Lynx have also been spotted on the estate. Introduced antelope commonly sighted on the estate include Impala, Wildebeest and Nyala. In days gone by, African elephants would have frequented these valleys. Birds to look out for including the African Harrier Hawk (Polyboroides typus), the Knysna Lourie (Tauraco corythaix), the Black Sparowhawk (Accipiter melanoleucus), Klaas's Cuckoo (Chrysococcyx klaas), the Blackheaded Oriole (Oriolus oriolus) and a number of doves including the Red–eyed, Laughing and Green–spotted Dove (Streptopelia semitorquata, S. senegalensis, Turtur chalcospilos).
Near Future Facilities
Gym
Wellness Centre
Swimming Pool
Sports Facilities
Office & Retail Node
Estate Security
5km of 2.4m high game fencing with a secondary 1.8m Electric Fence on the inner perimeter.
Armed and zoned electric fences linked to the Olivewood Control Room, where fences and gates are monitored 24/7.
Entry and Exit control with the use of license disc and driver's license scanning technology.
Perimeter patrols by Olivewood's nominated security company.
Proximity
Crossways Village
12km via Schafli Rd (West)
East London Airport
44km via Schafli Rd, N2, R72 (West)
Hemingsway Mall
32 km via Schafli Rd, N2 (North)
Life Beacon Bay Hospital
26km via Schafli Rd, N2 (West)
East London (City)
29km via Schafli Rd, N2, R72 (West)